The toolbox for new challenges
Agile meth­ods such as Scrum and Kan­ban belong in the com­pa­ny's tool­box. There is a wide vari­ety of agile meth­ods. And that's a good thing, because agile means being able to react to a new or changed sit­u­a­tion with the right method. There­fore, it has long been insuf­fi­cient to know only one agile method to be tru­ly agile. At the same time, there is a big dif­fer­ence between just doing agile and real­ly being agile. Mind­set and cul­ture play just as impor­tant a role as orga­ni­za­tion­al frame­works and leadership.
Hybrid approach­es that look for the appro­pri­ate meth­ods and mod­els from both the agile and the clas­sic world also have their jus­ti­fi­ca­tion and can bring the desired suc­cess in the right constellation.
Design your agile tool­box with us: from the first agile prac­tices and ideas for basic agile equip­ment to pro­fes­sion­al equip­ment for scal­able team struc­tures and process­es! Agili­ty is the art of collaboration!
What is Business Agility today?
"Agili­ty is an ongo­ing, val­ue-based and peo­ple-cen­tric col­lec­tion of meth­ods, prac­tices, orga­ni­za­tion­al frame­works, lead­er­ship con­cepts and mind­set for suc­cess­ful­ly address­ing the new chal­lenges of the VUCA world, dig­i­ti­za­tion and dig­i­tal trans­for­ma­tion. In order to achieve the pri­ma­ry goal of agili­ty of being able to deliv­er added val­ue to the cus­tomer. This approach places the cus­tomer at the cen­ter of entre­pre­neur­ial activ­i­ty. At the same time, mul­ti­dis­ci­pli­nar­i­ty, col­lab­o­ra­tion, trust, con­tin­u­ous learn­ing and rapid feed­back loops are key fac­tors in suc­cess­ful­ly dri­ving for­ward dig­i­ti­za­tion and dig­i­tal transformation."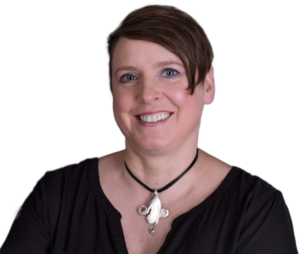 Qualification
Agile meth­ods like Scrum and Kan­ban or OKR are the result of a long devel­op­ment. In addi­tion, there are many oth­er prac­tices and meth­ods that are not so well known. There are meth­ods for many use cas­es. How­ev­er, in order to apply the acquired knowl­edge, it is impor­tant to under­stand which prin­ci­ples and val­ues are behind them.
We also show teams how dis­trib­uted or even loca­tion-inde­pen­dent work­ing can be successful.
We sup­port with cre­ative work­shops or tool-based solu­tions to find suit­able ways for suc­cess­ful inno­va­tion man­age­ment and to estab­lish a cul­ture of inno­va­tion in the company.
On-site or online? Ger­man or Eng­lish? The deci­sion is yours!
You want to get start­ed on the agile path? With our lec­tures we pro­vide an overview of agile meth­ods, agile work­ing, agile mind­set and busi­ness agili­ty. Spiced with moti­va­tion and prac­ti­cal exam­ples, we help you to find allies for this path, who sup­port this transformation.
Agile work often requires rethink­ing and ques­tion­ing proven pro­ce­dures and famil­iar habits. In our work­shops, we make the new approach­es tan­gi­ble and thus cre­ate the basis for a deep­er under­stand­ing. This helps to move away from old habits towards new ones.
For­mal train­ings lay the the­o­ret­i­cal foun­da­tions for the respec­tive meth­ods. These can be used to pre­pare one­self or a team for exams for certifications.
But here, too, it's about under­stand­ing and not just memorizing.
If the knowl­edge learned is to be applied prac­ti­cal­ly, ques­tions will arise that only become appar­ent in prac­tice. This is because every team, every project and every com­pa­ny is very individual.
We sup­port the intro­duc­tion and imple­men­ta­tion of agile meth­ods and clar­i­fy pos­si­ble ques­tions. At the same time, we help teams to find solu­tions to prob­lems in agile projects that are already under­way and to move con­tin­u­ous improve­ment for­ward. We also coach Scrum Mas­ters and Prod­uct Own­ers to make them prop­er­ly fit for these agile roles.

Consulting
Is agile the right approach for you and your project?
Today, agili­ty is talked about every­where. But agili­ty should not be pur­sued just for the sake of agili­ty. Agili­ty pur­sues very fun­da­men­tal goals such as increas­ing cus­tomer sat­is­fac­tion, bet­ter qual­i­ty and faster time-to-mar­ket, among oth­ers. How­ev­er, to achieve this, an invest­ment is required. Whether it makes sense to intro­duce agili­ty depends on var­i­ous aspects. At the same time, it must be clar­i­fied what effort must be expend­ed to become agile.
How agile are you, your team and the com­pa­ny? Only when the start­ing point is known, we can work with you to find a path to the goal and iden­ti­fy the scope of action.
Togeth­er with you, we deter­mine the sta­tus quo as a start­ing point. We ana­lyze the ini­tial situation.
What do you want to achieve with the help of agili­ty? Is it sim­ply to intro­duce meth­ods for act­ing agile­ly, to devel­op an agile mind­set, or even to achieve busi­ness agili­ty to increase cor­po­rate resilience?
We help you iden­ti­fy and com­mu­ni­cate the goals.
From the start­ing point, we plan the next steps and mea­sures with you to achieve your goal. We iden­ti­fy sub­goals togeth­er with you and help to make these goals trans­par­ent and visu­al­ize them.
How suc­cess­ful are you in achiev­ing your goals? To get answers to these ques­tions, we show ways to mea­sure and observe the effec­tive­ness of the steps and mea­sures — from the team for the team.
This is the only way to make pos­si­bly nec­es­sary adjust­ments in the plan­ning in time. This increas­es the chances of suc­cess for both projects and transformations.
Execution
You don't have a Scrum Mas­ter or Prod­uct Own­er? Your team wants to suc­cess­ful­ly con­duct ret­ro­spec­tives in the future, but does­n't know how? As a mem­ber of your team we take respon­si­bil­i­ty for roles and tasks.
Scrum Master & Product Owner
As Scrum Mas­ter we take care of the team and the suc­cess­ful appli­ca­tion of the process. We con­duct all meet­ings with the team includ­ed in the Scrum frame­work and ensure con­tin­u­ous improvement.
As Prod­uct Own­er we take care of the com­mu­ni­ca­tion with cus­tomers and stake­hold­ers of your project. We take care of the require­ments man­age­ment and a resilient back­log — in Scrum and in Kanban.
As OKR Mas­ter, we ensure that the OKR Frame­work is under­stood and imple­ment­ed by all par­ties involved. In doing so, we sup­port the for­mu­la­tion and fol­low-up of the OKRs, assist in cre­at­ing the nec­es­sary trans­paren­cy and mod­er­ate the cor­re­spond­ing cycle meetings.
Do you have a project kick off com­ing up? You want to do a team ret­ro­spec­tive or even a post mortem? Your dailies are just too long?
We con­duct your face-to-face and online meet­ings com­pe­tent­ly and effec­tive­ly — you can con­cen­trate on the con­tent and active­ly par­tic­i­pate in the dis­cus­sion. At the same time, the team learns impor­tant meet­ing and com­mu­ni­ca­tion rules.
Your project is not run­ning smooth­ly? Your project man­ag­er is no longer avail­able? The team or the require­ments have changed?
We help to get your agile project back on track.
Want to learn more about the opportunities of agile?