Con­sult­ing. Train­ing. Work­shop. Coach­ing. Implementation.
Val­ue-ori­ent­ed cor­po­rate cul­ture, agile meth­ods and mod­ern infor­ma­tion tech­nolo­gies are the tur­bo for the learn­ing organization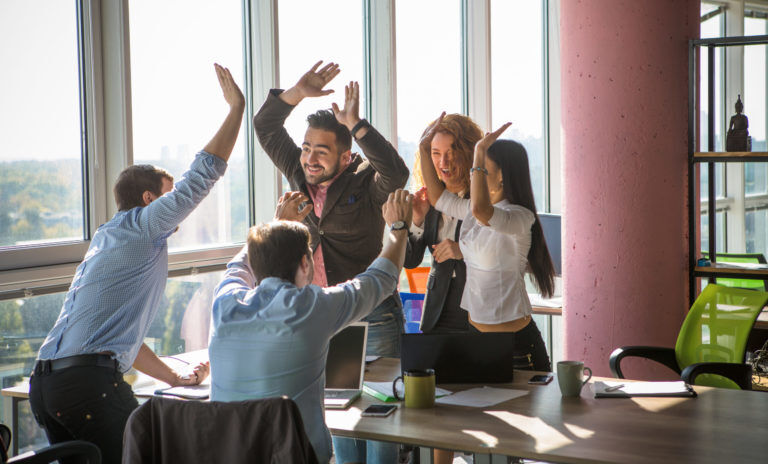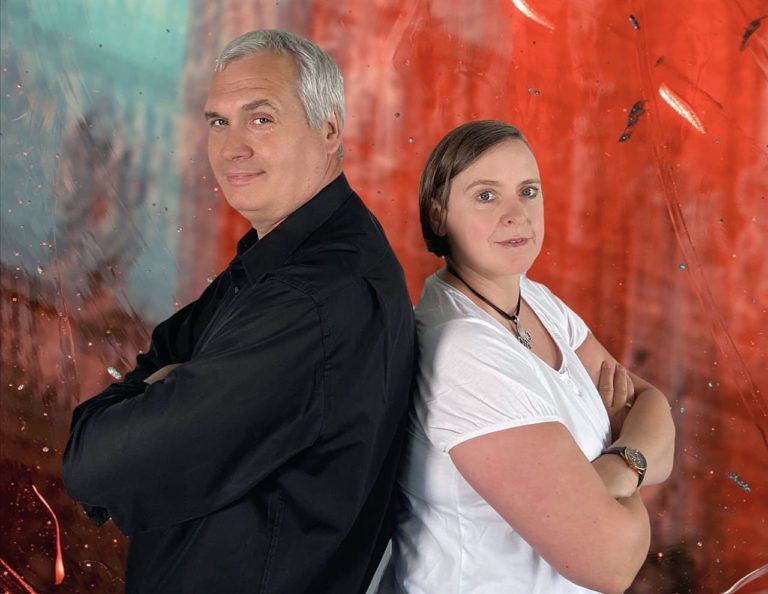 You know the goal, we know the way!
Com­plex projects and busi­ness deci­sions in a net­worked world require uncon­ven­tion­al strategies.
"We have been work­ing close­ly with get­Next IT for two years. In addi­tion to the pro­fes­sion­al exe­cu­tion of smar­ti­fi­ca­tion and require­ments work­shops, we are par­tic­u­lar­ly enthu­si­as­tic about the ver­sa­tile pool of meth­ods. Dur­ing coach­ing, Sabine taught us the agile meth­ods in an under­stand­able way and with a lot of fun and eupho­ria. It is not the know-how alone that makes Sabine an expert and men­tor. It is the adap­ta­tion of the agile meth­ods to our inter­nal process­es that rep­re­sents the deci­sive added val­ue. I can unre­served­ly rec­om­mend Sabine and Maik Woj­cieszak from get­Next IT."
Sascha Mey­er
Man­ag­ing Direc­tor 8tronix GmbH
"For our "Dig­i­tal Guide" train­ing pro­gram, which aims to help SMEs in Schleswig-Hol­stein move for­ward in terms of dig­i­ti­za­tion, we asked Sabine and Maik, as lead­ing experts in north­ern Ger­many on dig­i­ti­za­tion top­ics, for their sup­port as speak­ers. Their task: to intro­duce the basics of agile work­ing meth­ods such as Kan­ban and process opti­miza­tion in both short videos and work­shops. From the script of the videos to the com­pe­tent exe­cu­tion of the work­shops, they cre­at­ed every­thing from a sin­gle source — and received the best feed­back from the par­tic­i­pants. A great collaboration!"
Ulrich Bähr
Project Man­ag­er Dig­i­tal­iza­tion — Hein­rich Böll Foun­da­tion Schleswig-Holstein
"Hav­ing Sabine as a men­tor is awe­some! With her com­pe­tent, moti­vat­ing and warm man­ner, she sup­ports us in many ways and always keeps an eye on the essentials."
Corin Frey­er und Lino Toran Jen­ner
Day­Off Founder
We at IdeaChamp have been active­ly work­ing on the imple­men­ta­tion of our busi­ness idea since last year. With IdeaChamp, we have devel­oped a soft­ware that enables com­pa­nies to make bet­ter and faster deci­sions about inno­va­tion ideas. Sabine Woj­cieszak from get­Nex­tIT coached us on the top­ics of agile work­ing in soft­ware devel­op­ment (e.g. KANBAN, OKR). Sabine is very com­pe­tent and was always very well pre­pared for our work­shops. Through her coach­ing we keep bet­ter track of our goals, achieve them faster and make deci­sions more consciously.
Dr. Ger­rit Jochims, Lau­ra Röse­berg, Den­nis Struck
Co-Founder IdeaChamp
"Work­ing with the get­Nex­tIT team is not only fun, but incred­i­bly pro­duc­tive. With their inno­v­a­tive feel for the pulse of the dig­i­tal age, every joint project has been an absolute suc­cess. For exam­ple, we worked with get­Nex­tIT to design a train­ing course on under­stand­ing dig­i­ti­za­tion and agili­ty. Sabine in par­tic­u­lar was a reli­able and prof­itable part­ner in the devel­op­ment and imple­men­ta­tion of the dig­i­tal­iza­tion guide (IHK). I am already look­ing for­ward to fur­ther projects."
Eileen Fobian
Prod­uct Devel­op­er — Wirtschaft­sakademie Schleswig-Hol­stein GmbH
I got to know and appre­ci­ate Sabine and Maik dur­ing the devel­op­ment of a new con­tin­u­ing edu­ca­tion pro­gram in coop­er­a­tion with WAK. The cer­tifi­cate course "Dig­i­ti­za­tion and Agili­ty Com­pact (IHK)" has been so well received by our employ­ees, due in large part to Sabine's excel­lent work, that we have sup­ple­ment­ed it with an advanced mod­ule togeth­er with get­Next IT. Due to its suc­cess, we have joint­ly designed anoth­er train­ing pro­gram for some of our employ­ees and imple­ment­ed it with great accep­tance. Both as a par­tic­i­pant and as a con­tact per­son at BAADER, I have found Sabine and Maik from get­Next IT to be com­pe­tent, enthu­si­as­tic and reli­able train­ers and part­ners. There­fore, I can unre­served­ly rec­om­mend the coop­er­a­tion with get­Next IT.
Sarah-Chris­tine Viets
Human Resources Man­ag­er Nordis­ch­er Maschi­nen­bau Rud. Baad­er GmbH + Co. KG
The years of coop­er­a­tion with get­Next IT enrich­es our ser­vice offer­ing again and again. The extend­ed net­work, indi­vid­ual coach­ing ses­sions and prac­ti­cal work­shops make the exchange so valu­able. How impor­tant the trans­fer of knowl­edge is to Sabine and Maik is made clear again and again by their per­son­al enthu­si­asm. We would not want to miss them as active sup­port­ers and men­tors for our sup­port pro­gram for young start­up ideas, nor as com­mit­ted com­mu­ni­ty mem­bers from the very begin­ning! Great spir­it that is contagious!
Car­o­line Panke
Head of Cowork­ing, Fleet7
Sabine
Enthu­si­as­tic Agile & Devops Enabler
Maik
Agile Busi­ness Enabler
The faces behind our success
You want to prepare your company for the digital age?
We look for­ward to hear­ing from you