Agile and DevOps are more than just methods!
When­ev­er com­pa­nies, teams or indi­vid­u­als pre­tend to do agile, it is worth tak­ing a clos­er look what it real­ly means. There are at least four main lev­els of agile. The first is using Agile Meth­ods like Scrum or Kan­ban or oth­ers just to man­age the work or maybe because of the "every­one is doing it" reason.
The sec­ond lev­el is that teams start agile prac­tices like doing ret­ro­spec­tives fre­quent­ly or hav­ing standups or reviews.
On the third lev­el teams try to apply the 12 Prin­ci­ples of the agile Man­i­festo to their dai­ly work. The idea of Inspect & Adapt becomes part of the work. This means, that peo­ple have a bet­ter under­stand­ing of what Agile real­ly means. They apply it to their work wher­ev­er it is pos­si­ble. This is where is Agile Mind­set starts to grow.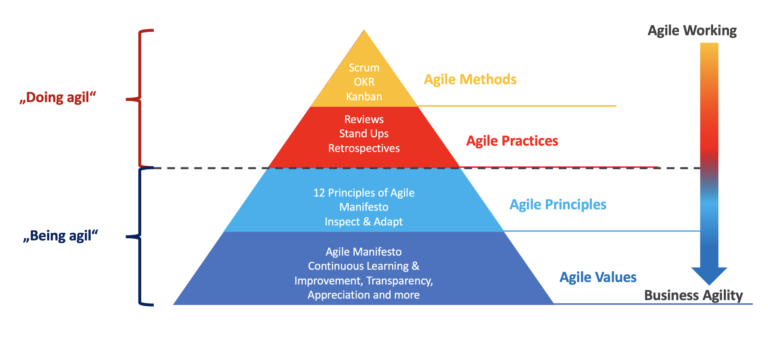 Business Agility – the next level for the company
The fourth lev­el is Busi­ness Agili­ty. It means that the whole orga­ni­za­tion is act­ing, think­ing and behav­ing agile in a way that it can respond to change all over the com­pa­ny when­ev­er it is nec­es­sary and valu­able. The core val­ues of the Agile Man­i­festo are an impor­tant part of the company's cul­ture and give guid­ance and ori­en­ta­tion. So Agile is not only an idea of the soft­ware devel­op­ment depart­ment any­more. It can deliv­er val­ue through all busi­ness process­es if applied prop­er­ly. In this Busi­ness Agili­ty envi­ron­ment, a DevOps mind­set can flour­ish and unfold its whole ben­e­fits. Learn­ing and improve­ment are no longer things you do, when "you have time for it". There are com­pan­ions through­out the dai­ly work – of every­one. Indi­vid­u­als, teams and the com­pa­ny will dis­cov­er and under­stand that Agili­ty and DevOps are close­ly con­nect­ed to many oth­er the­o­ries like Sys­tems Think­ing, The­o­ry of Con­straints, the Toy­ota Pro­duc­tion Sys­tem, Cynefin, Crit­i­cal Think­ing and many more. In this stage with every new learn­ing nugget peo­ple feel that there is even more to learn which can help them to improve. And they wel­come this and use it as a chance.
The Agile Theatre
You can do the Agile Meth­ods with­out hav­ing an Agile Mind­set or Busi­ness Agili­ty. But you will not gain the full ben­e­fits of Agile because there will always be a lack of under­stand­ing of what the core and the heart of Agile are. The con­text is miss­ing. It is the same with DevOps. It is symp­to­matic that com­pa­nies buy so called Agile or DevOps tools and believe that is all they need to do. Hav­ing a deliv­ery pipeline which is built by anoth­er silo with­out talk­ing with those peo­ple who will lat­er use it, is an excel­lent hint, that they have no clue, what the real idea of DevOps is.
If peo­ple are doing agile just like play­ing a role with­out hav­ing under­stood it, it is called the Agile The­atre. In this case, "Agile" is some­how writ­ten down — maybe in the company's guide­lines or as a mar­ket­ing head­line – but none is dis­cussing the real mean­ing for the work to be done. Maybe peo­ple are adding their own indi­vid­ual inter­pre­ta­tion of what it means, but in this sce­nario, they will not have a shared understanding.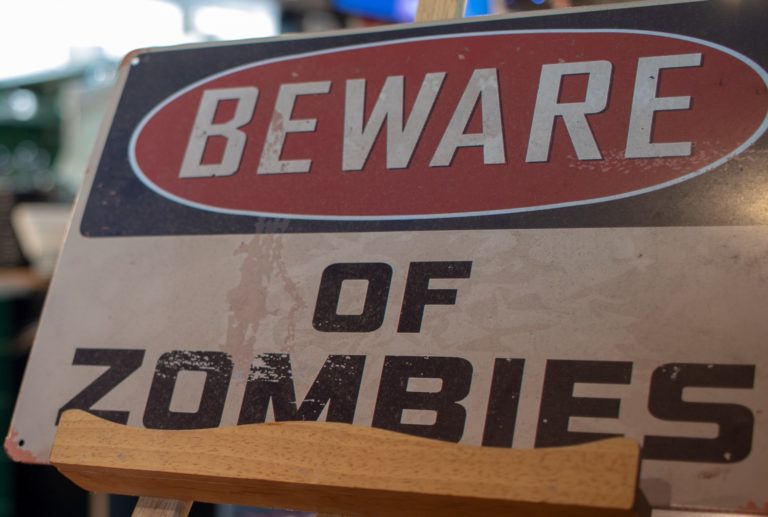 Beware of the Agile Zombies!
But worse are the Agile Zom­bies, those who are just doing agile stuff with­out think­ing. They are doing it just because some­one told them – even with­out inter­pre­ta­tion. It is like the "command"-part of "com­mand + con­trol". But that does not work and is even worse than the tra­di­tion­al "com­mand + con­trol". If some­one relies on being told what to do, how can we expect that this per­son will take respon­si­bil­i­ty for the own work with­out being controlled?
How to overcome the danger zone
So, it is an urgent task to address these behav­iours with­in a team as soon as we get aware of it. This leads me back to the Ret­ro­spec­tive Prime Direc­tive by Nor­man Kerth:
"Regard­less of what we dis­cov­er, we under­stand and tru­ly believe that every­one did the best job they could, giv­en what they knew at the time, their skills and abil­i­ties, the resources avail­able, and the sit­u­a­tion at hand."
The inter­est­ing ques­tion is, why are peo­ple play­ing the Agile The­atre or act like Agile Zom­bies. Maybe it is because they have no idea how to apply agile ideas into their indi­vid­ual work, they don't see the advan­tage or impor­tance or — just human – they sim­ply for­got it. Please always have in mind: it is not a ques­tion about blame some­one. It is about under­stand­ing and then try­ing to find a bet­ter way!
But no mat­ter why — in Agile as well as in DevOps — doing things with­out think­ing just because some­one told you to do, is a bad and dan­ger­ous habit. It keeps us away from ques­tion­ing our­selves and from con­tin­u­ous improvement!
"Agile does­n't come with a brain! Please use yours!",
is a quote by "derkomischeagilist.de". And it hits direct­ly into the bull's eye.
To over­come the stage of Agile The­atre or the dan­ger zone of Agile Zom­bies the Agile Man­i­festo is still not only a good start­ing point but also a light­house for your orientation.
First aid for teams and companies:
Read, under­stand and dis­cuss the Agile Man­i­festo with its val­ues and its principles!
Take it as an exer­cise in your retros:

Pick out a Val­ue and maybe two of the prin­ci­ples in each retro and chal­lenge them!
Dis­cuss what these things mean for your work and if they are a good approach for you!
Iden­ti­fy where you as a team and as an indi­vid­ual already meet the Agile Man­i­festo and where not!
Also be hon­est, if there are parts in the Man­i­festo, which are not work­ing for you.
But do not just skip them – bet­ter find a for­mu­la which makes sense for your work!
There is no one-size-fits-all approach – espe­cial­ly not in Agile and DevOps. The goal is to cre­ate a shared under­stand­ing of what it means to your team! Only then you can work in the same direc­tion towards your team goals.
You can extend this idea with all oth­er inter­est­ing and impor­tant the­o­ries (like men­tioned before) and try to find out, how they can help, how good you are and how you want to improve.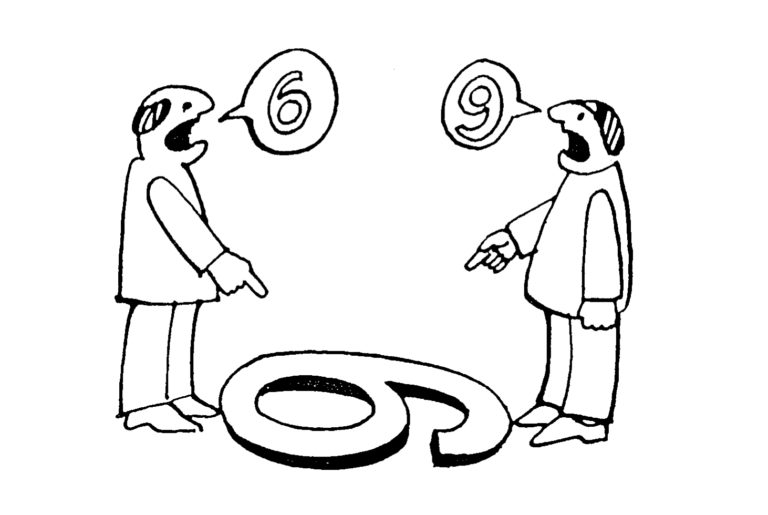 Do this reg­u­lar­ly and build two good habits out of it:
Think! Before you do, while you are doing and after hav­ing done!
Always scru­ti­nize what you are doing and how you are doing it just to improve continuously!
The real ben­e­fit of doing this exer­cise in your team is, that it will stick in the minds, which makes it eas­i­er to fol­low these ideas!
Easy when work is going smoothly
As prin­ci­ples and val­ues are some­how light­weight and always need ori­en­ta­tion (but heavy­weight in point of impact), they can eas­i­ly be over­seen espe­cial­ly when the "play gets tough". This means, it is usu­al­ly eas­i­ly to fol­low the agile prin­ci­ples when work is going smooth­ly. But as soon as prob­lems arise, it real­ly gets hard to fol­low. The weird thing is, that Agile and DevOps deliv­er the best val­ue for the "though times". The more it is impor­tant to always remem­ber those ideas.
To make the prin­ci­ples eas­i­ly avail­able, use your own sto­ries you dis­cov­er in your dai­ly work. They will con­nect the abstract prin­ci­ples and val­ues of the Man­i­festo and link it to your work envi­ron­ment. Dis­cuss and update it reg­u­lar­ly! It will not only bring ben­e­fit to the dai­ly work, it will also help onboard­ing new team members.
Visu­al­ize them in a team play­book or draw sketch notes and put it some­where on the wall where every­one can see it! There is no wall because you are a dis­trib­uted team? Why not using such a sketch note as a screen saver for the team? No mat­ter how your indi­vid­ual work envi­ron­ment is, you will def­i­nite­ly find a solu­tion for your team's situation!
Make the sto­ries stick by cre­at­ing an inter­est­ing sto­ry­line with cool char­ac­ters, point­ing out the most impor­tant facts and the learnings.
Don't for­get – tell sto­ries, this is what they are for. To say it more busi­ness-like: talk about your own expe­ri­ences, learn­ings and – yes – failures!
Good habit num­ber 3 is:
3. Tell inter­est­ing sto­ries about your expe­ri­ences to share a com­mon under­stand­ing and fos­ter learning!
Although Agile and many meth­ods on which DevOps is built on are already some decades old, they are still impor­tant to our mod­ern times! Use them for your success.